Gay City Guide
Las Vegas
Nevada, United States
When tourists think of Las Vegas they often only think of the Strip, where all the famous casinos and hotels are located. Although you definitely don't want to miss that part on your trip to the desert city, if you want to visit any gay venues you have to look elsewhere. There are plenty of gay bars and clubs for LGBTQ locals and tourists spread around Las Vegas. It's best to get around by car or taxi.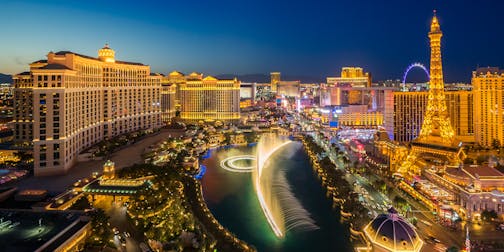 Eat & Drink
Accommodation
Find the perfect hotel in Las Vegas at a low price

How many adults?

Flokkr may earn a small commission when you book on Booking.com after using this link, but this will not affect your price. Thank you!
Other Places