Gay City Guide
Eastham
Massachusetts, United States
Although this listing is titled Eastham, we're actually talking about the popular LGBT vacation destination of Cape Cod in New England, most notably the small coastal resort town Provincetown (also known as "P-town").
Photo: WestportWiki (CC BY-SA 3.0)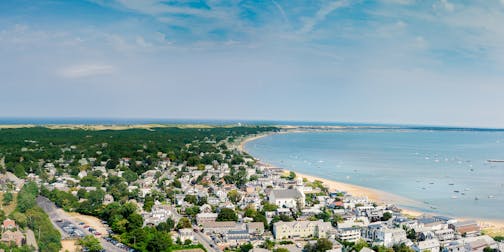 Accommodation
Find the perfect hotel in Eastham at a low price

How many adults?

Flokkr may earn a small commission when you book on Booking.com after using this link, but this will not affect your price. Thank you!