Gay City Guide
Los Angeles
California, United States
Los Angeles, often known by its initials LA, is huge – and so is the gay culture there. The most prominent gay neighbourhood of LA is West Hollywood, with a gay population of around 40%. The "WeHo" nightlife scene is centred around the gay village called Boystown on the Sunset Strip which is generally more aimed at the younger crowd.
If you're into leather, Levi and other fetishes, Silver Lake is your first destination, or if you like dancing and partying, check out the LGBT venues in Downtown LA (DTLA) for some of the best gay bars in Los Angeles.
Los Angeles is a very diverse and tolerant city, so as a tourist finding a gay-friendly hotel should not be an issue. If you're planning to visit LA, please check with out partner Booking.com to find the perfect accommodation for your stay.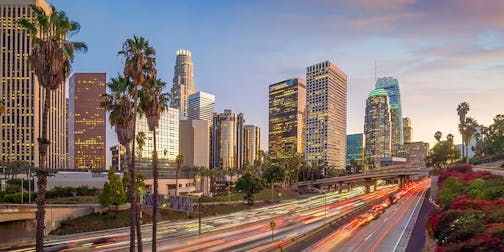 Accommodation
Find the perfect hotel in Los Angeles at a low price

How many adults?

Flokkr may earn a small commission when you book on Booking.com after using this link, but this will not affect your price. Thank you!
Outdoors & Travel